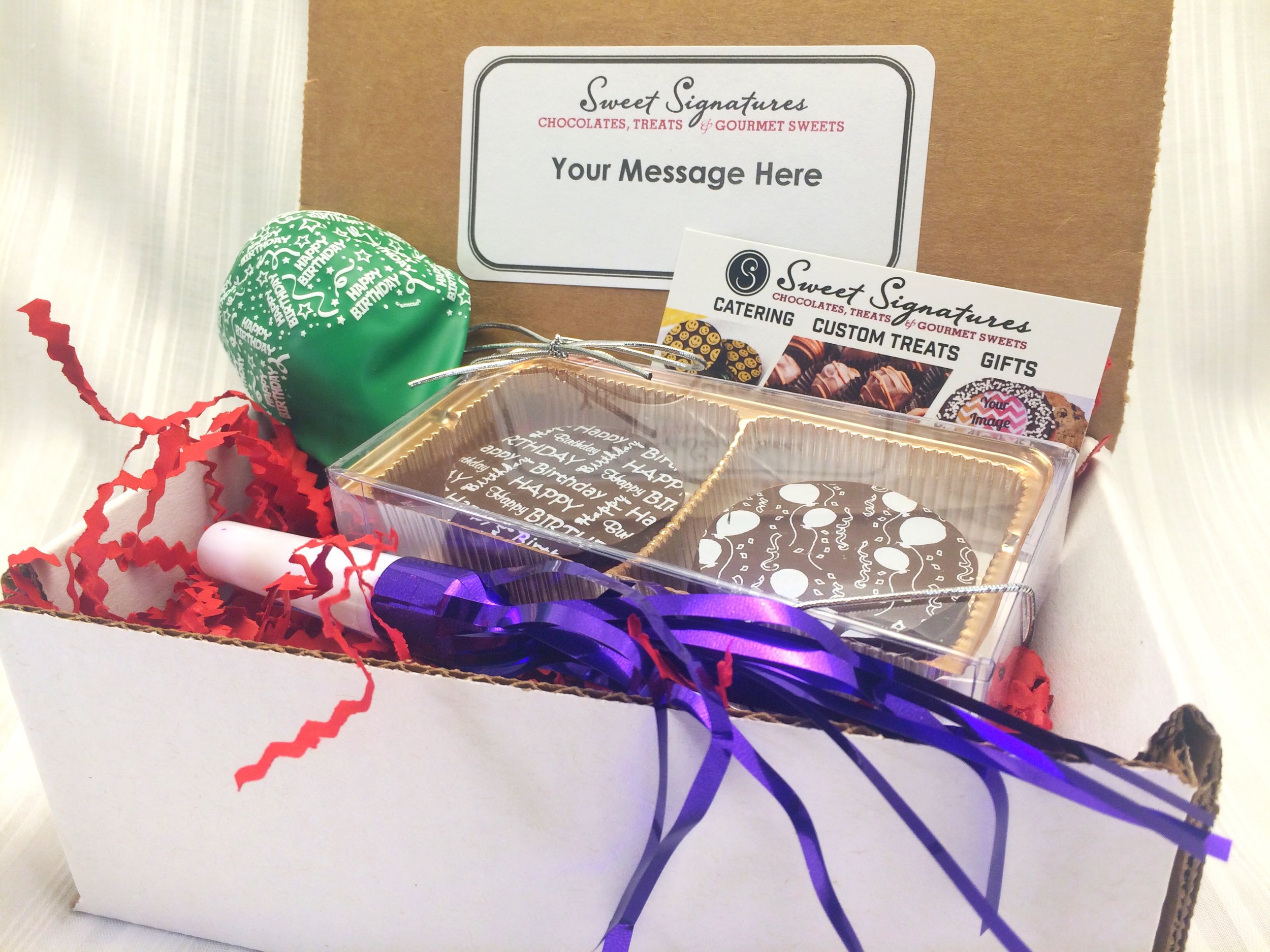 Celebrate Your Team Effortlessly
It's as easy as 1…2…3…Decide on the gift(s), send us an email and wait for the "Thank You" calls!
Imagine if YOU didn't have to remember ALL the countless birthdays and milestones your employees celebrate, and (wave wand now!) *POOF* they receive gifts in a timely manner AND you didn't have to lift a finger. Now wouldn't that be magical?! Our signature fairy arranges for these delicious surprises to be delivered to your list of deserving associates nationwide. Teams would celebrate each other, your employee morale would boost, and to top it off, you would look like a hero! Fairies may be child's play, but spreading a little chocolate magic with Sweet Signatures' Birthday Box program is all within the realm of reality.
Not sure where to start or what to send? The options are endless, and so is the customization for your brand, budget, location and size. All you need to do is:
Email or call us today to decide on your signature gift and personalized message.
Send us a spreadsheet with the employee name, birthday and mailing address.
Stand by for those sweet smiles!
Want to do more within your organization? These gifts can be customized for ANY occasion (i.e. work anniversaries, holidays, closed business "thank yous", etc.).
Just want a birthday box for a colleague or two? Want to see what you might get before you sign up for our program? We sell our "Oreo Two-Pack" Birthday Boxes individually on our Online Store. Take a look by clicking on the button below!
I am interested in starting a Birthday Box Program with Sweet Signatures. Start here to contact us via email or call 703-376-3895: